BUANGIN PRODUCT TRIAL, A GRANT MATCHING FUNDS KEDAIREKA
Posted by: Admin
Rabu, 12 Januari 2022
Has been read 36 time(s)
Buangin is an activity as a result of the capstone project of the Merdeka Belajar Kampus Merdeka Program Study Bangkit Academy with a team of students and supervisors from Bachelor of Electrical Engineering, Faculty of Engineering, Udayana University, UIN Sunan Kalijaga - Bachelor of Informatics Engineering, and Sepuluh Nopember Institute of Technology - Bachelor of Information Systems. Chosen as one of the 15 best projects that received matching funding from Google Indonesia and also Kedaireka, assisted by Udayana University as the project incubation university, with the CEO is Arzalia Khairunnisa Yasmine, an undergraduate student in Electrical Engineering, Udayana University.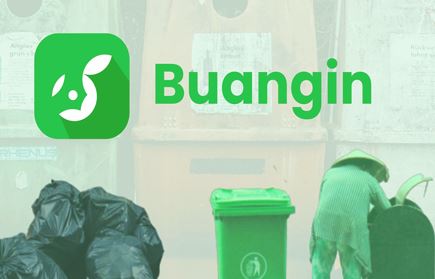 Buangin is a program designed to overcome problems in the process of transporting waste in the community. This process was then implemented with the help of matching funding in Punggul Village, Badung Regency, Bali with assistance and recommendations from the Research and Development Agency of Badung Regency, Bali as a forum for the trial process, introduction and socialization of this program. The results of the research and survey carried out resulted in the planned products in the form of an IoT-based smart trash can which was then integrated with two applications, namely wastecare and garbo so that user trials could be carried out in Punggul Village, Badung Regency.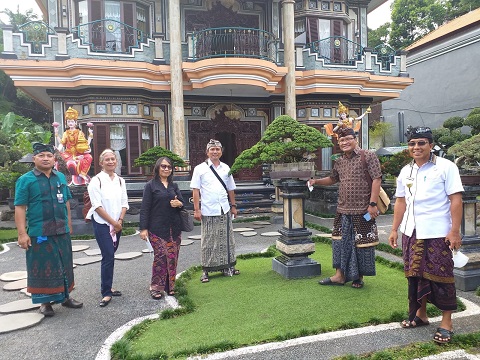 Punggul Village was chosen as the location for realization due to the good ability of Punggul Village as a Digital Village in Badung Regency to process waste so that the presence of this system product can participate in helping the system that has been built. Installation of trash bins is carried out at 10 predetermined points based on soil structure, signals, user availability, user needs and also the intensity of the surrounding sunlight. The parameters used are reviewed directly from the requirements needed for the performance of the trash can so that later the quality of the trash can is maximized.
The Buangin product is a tangible manifestation of the university's efforts to be able to produce young start-up candidates and bring students closer to the industrial world. In addition, students will be able to innovate such as developing this Buangin product which is targeted to answer the waste problem in the community.