Faculty of Engineering Morning Ceremony

&nbsp
By Admin
Senin, 16 Agustus 2021
In context to maintain and increase the sense of nationality and love the motherland, Monday 16th August 2021, the Faculty of Engineering, Udayana University held a Morning Ceremony that was attended by all leaders and representative of faculty staffs also sub-unit.
In the same atmosphere of the Pandemic Covid-19, the Morning Ceremony also coincided with the anniversary of Proclamation of the Republic Indonesian that fell on August 17, 2021. Still using the health protocols, the Morning Call was led by the Dean of Engineering Faculty Prof. Ir. Ngakan Putu Gede Suardana, M.T.,Ph.D.,IPU was ran smooth and wisdom.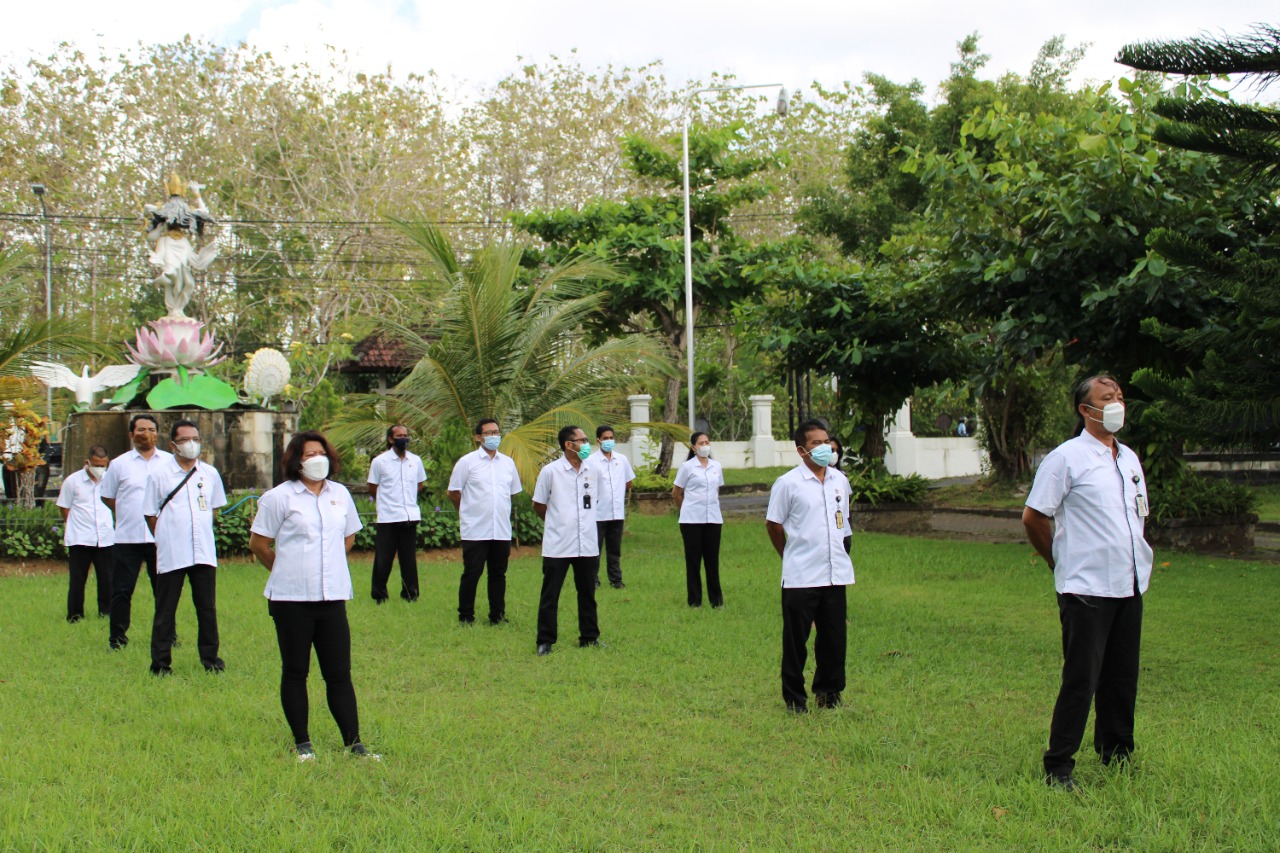 Base on the Circular of the Ministry of Education, Cultural, Research, and Technology Number 13 of 2021 about the Morning Call, so the Faculty of Engineering plans to carry out similar activity in every Monday morning of every week. It's hope that the activities can cultivate and build a sense of nationality and love to motherland, increase the dedication to the state and people, as well as obedience to the ideology of Pancasila and the 1945 Constitution of Republic of Indonesia.