The Improving Spirit of Entrepreneurship of Engineering Faculty Graduates

&nbsp
By Admin
Kamis, 2 September 2021
The Faculty of Engineering held the Improving Spirit of Entrepreneurship of Engineering Faculty Graduates on Period 143, Thursday, 2nd September 2021. Like a previous event, this graduation also held online via Cisco Webex Aps and lives streaming on the official YouTube channel.
The event was began by academic report by the Vice Dean for General and Finance Dr. Ir. I Ketut Gede Sugita, MT. I Ketut Sugita said that this graduation purpose to giving motivation about entrepreneurship knowledge to the graduates with inviting speaker from alumni of Engineering Faculty that has experience full in work world.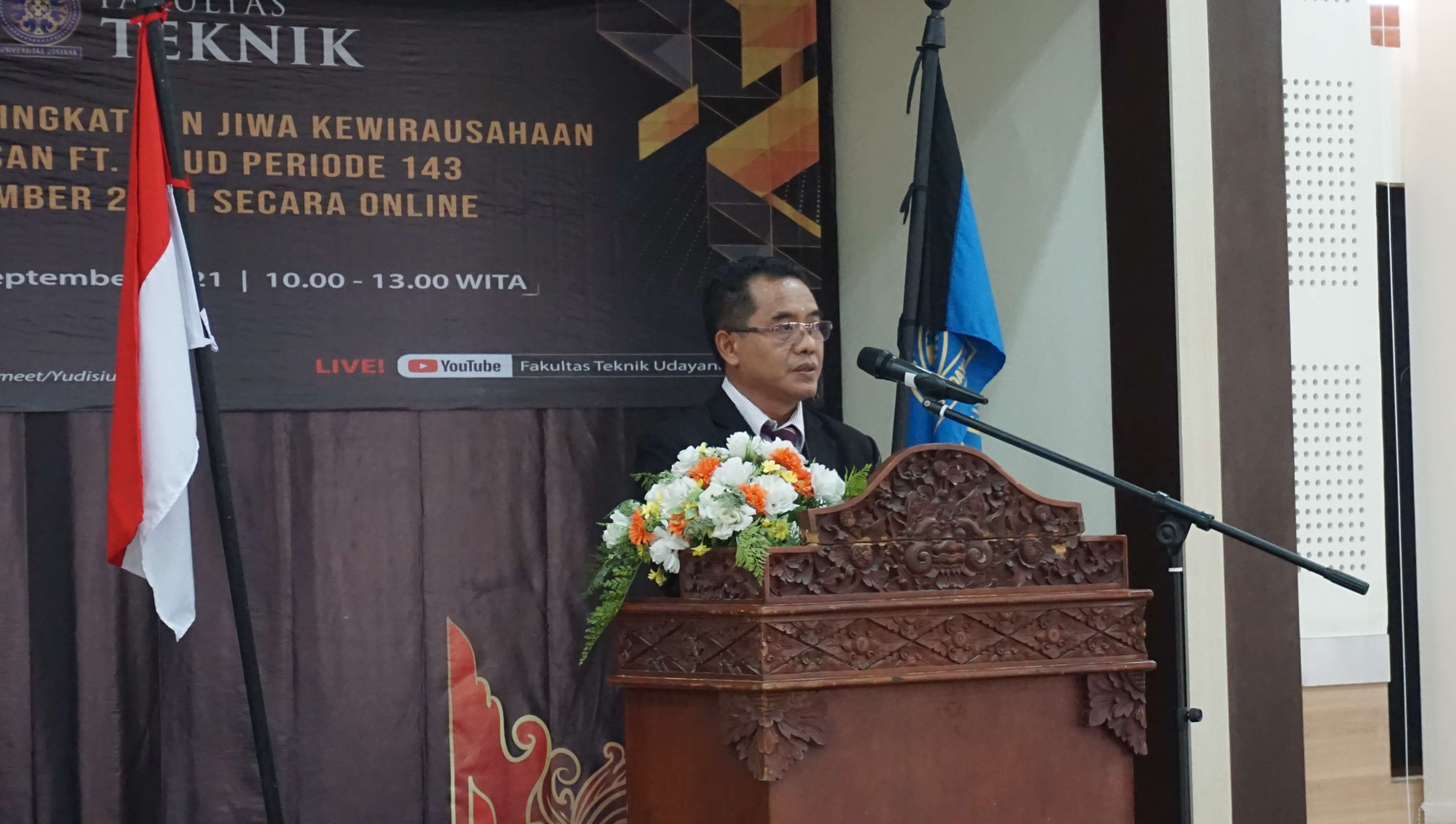 Base on the report of I Ketut Sugita, the graduation releases 233 graduates, 197 of Bachelor Program, 31 of Master Program, and 5 of Doctor Program. The total of graduates/alumni is 13.189.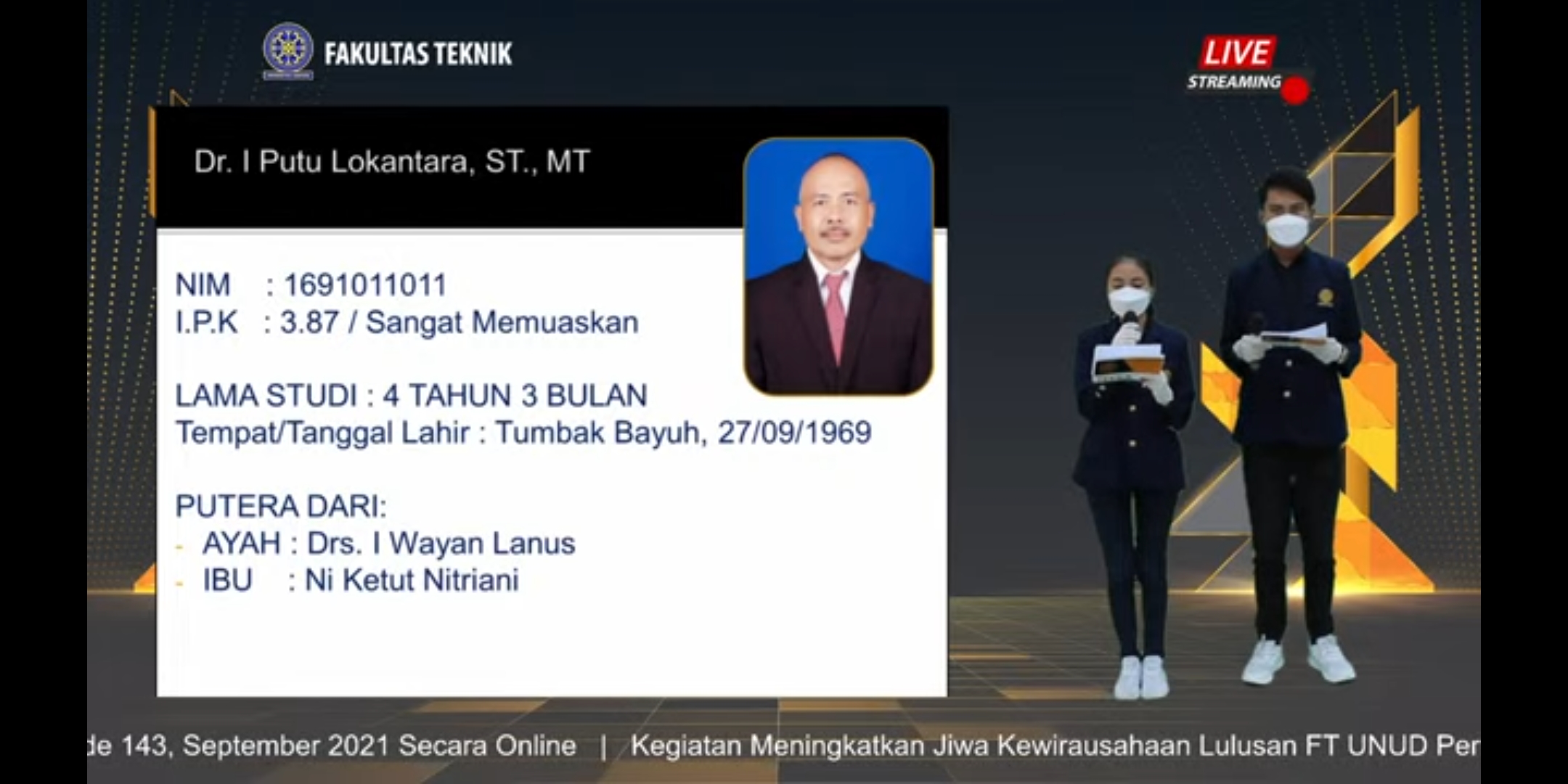 The best graduates is achieved by Putu Ekayanti, S.Ars from Study Program Bachelor of Architecture, Muhammad Qusyairi, S.Kom.,M.T from Study Program Master of Electrical Engineering, and Dr. I Putu Lokantara, S.T.,M.T from Doctor Program.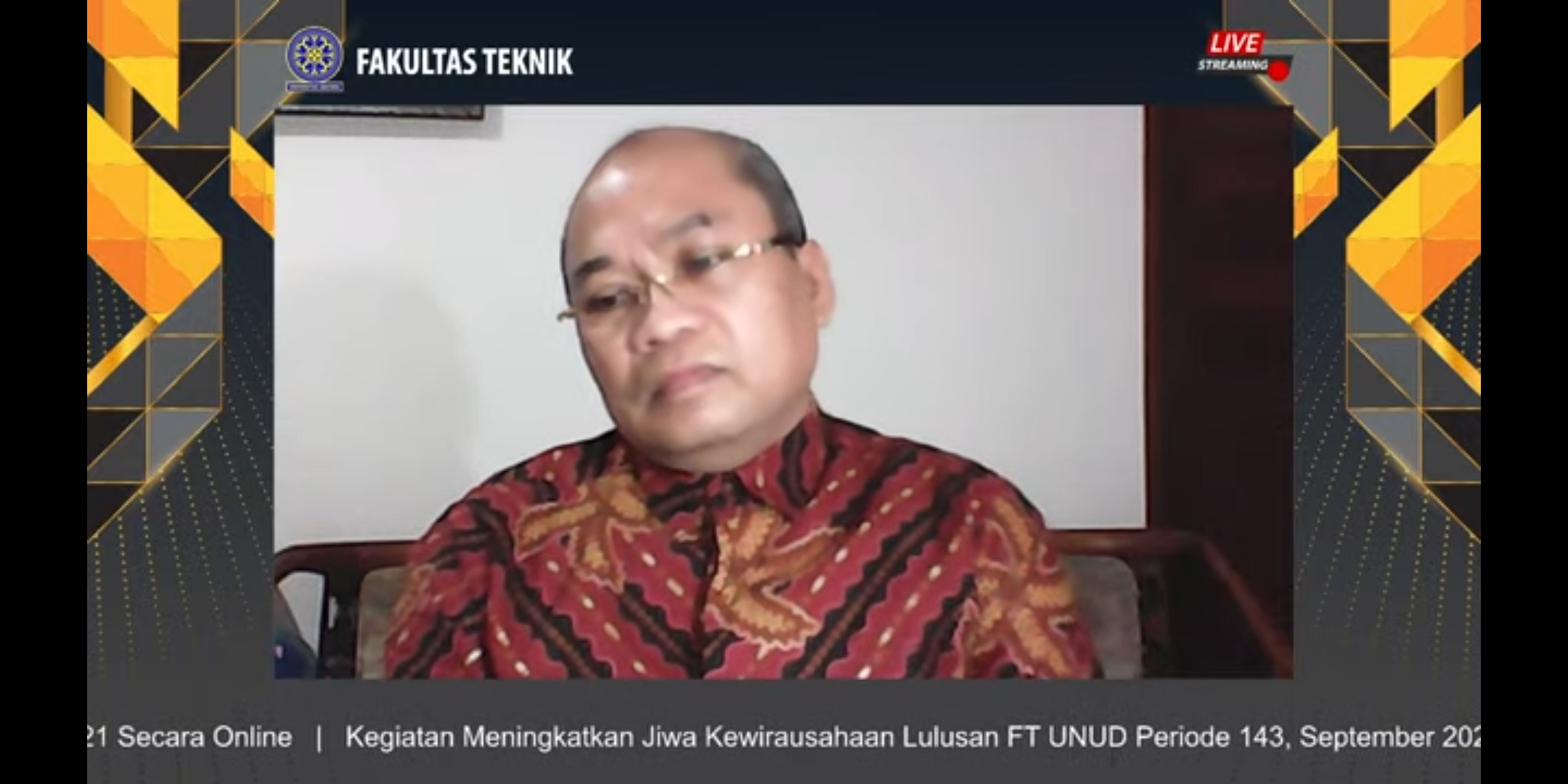 The invited speaker was alumnus of Study Program Mechanical Engineering batch 1985 Ir. I Made Putra Jaya. In his discussion, I Made Putra Jaya gave a description about work world for graduates in the future. "In future it will be your responsible, challenge and threat that carried will be more heavily than in campus, especially about competition on work world. The competition in future will be tighter and competitive. Therefore, all of you should be prepare yourself from now, have to fill yourself, because who can win the competition is only quality and professionally.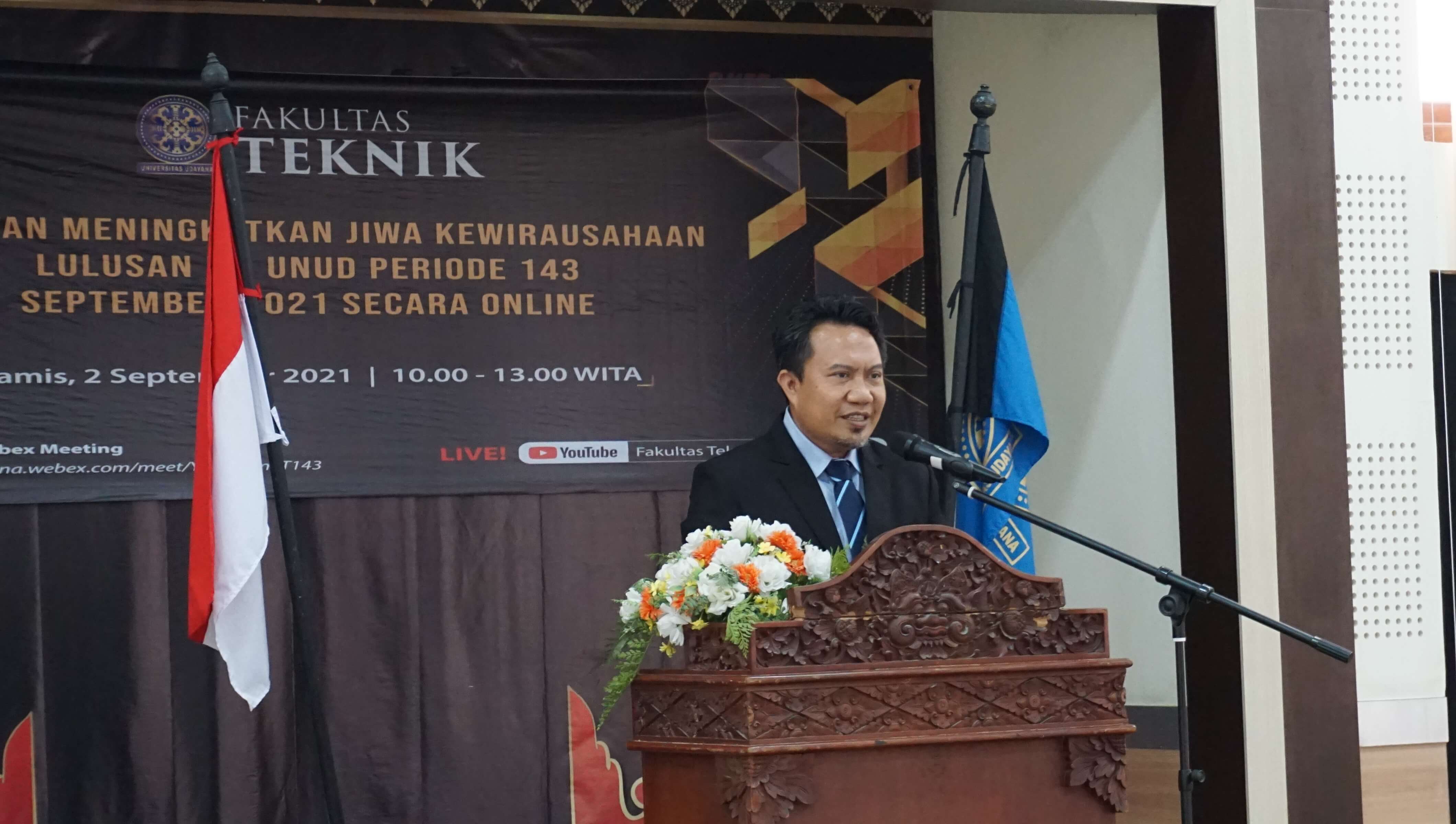 This event was closed by speech of Vice Dean for Academic and Planning Ir. I Ketut Sudarsana, S.T.,Ph.D. "The day is last officially day for all of you at the Faculty of Engineering. Two or four years ago we accepted you in PKKMB, and this day we return you to your parent, family, and public. The knowledge that you've prepared, the competence that you have, and the study experiences at university as a sense, make it all in line on profession that you'll choose".