BAN-PT Field Assessment of Environmental Engineering Study Program
Posted by: Admin
Selasa, 21 Desember 2021
Has been read 196 time(s)
In connecting of the decision letter of the Executive National Accreditation Board for Higher Education (BAN-PT) meeting regarding the results of the adequacy assessment, the Faculty of Engineering of Udayana University held a field assessment related to the accreditation of the Environmental Engineering Study Program, on December 20-21, 2021. Still in pandemic situation, the field assessment is carrying out online at the Sidang Room I, 3rd Floor, Dean Building of Engineering Faculty, Jimbaran.
The first day, there is a discussion between the Assessor Team with the leaders of university and faculty along as the Accreditation Team of the Industrial Engineering Program, regarding of the confirmation of the implementation and performance listed in the 'Borang'.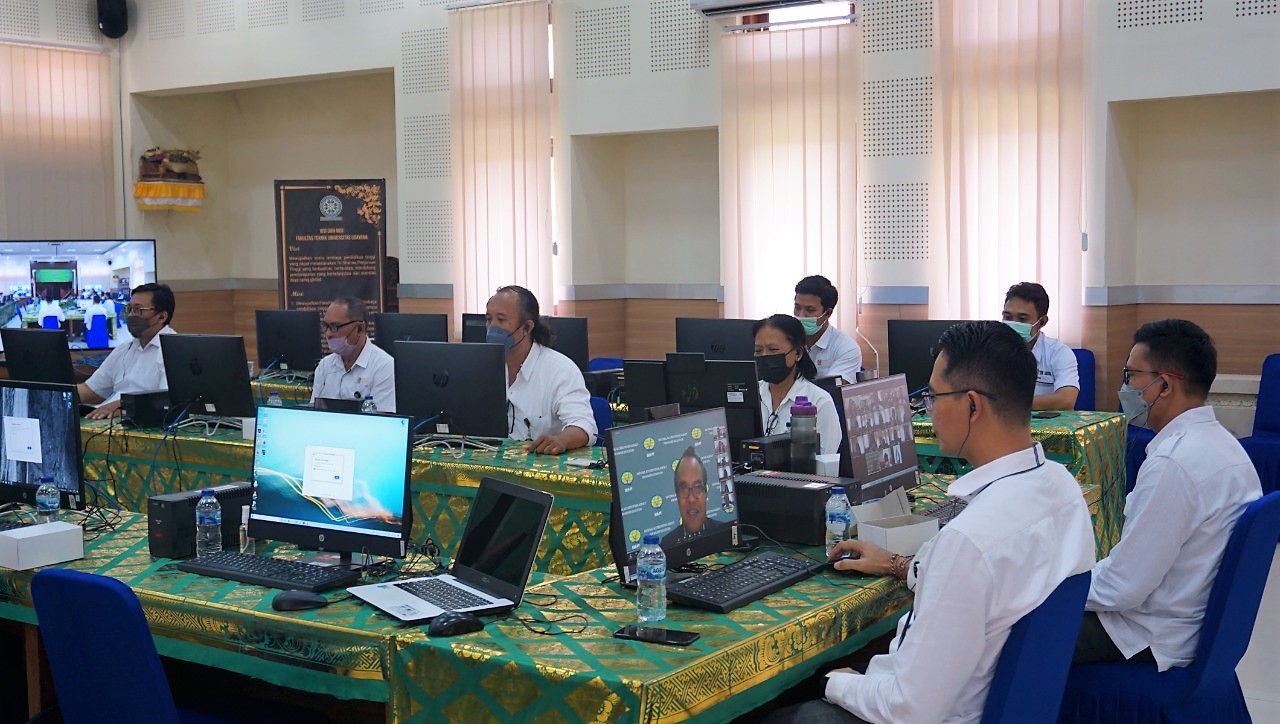 On the second day, there will be discussion by the lecturers, education staffs, and students relate to the confirmation performance, involvement, services, and others, also ending with signing official report of the field assessment and submission of the accreditation result recommendations to university.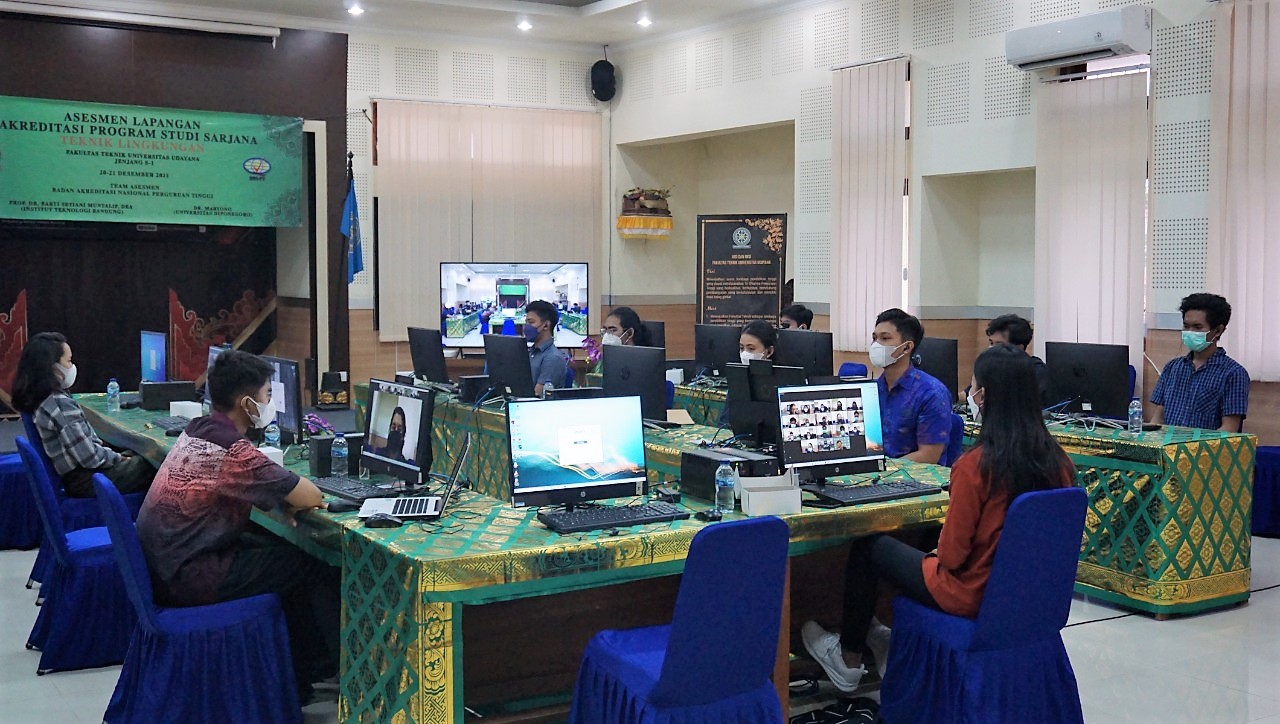 This BAN-PT Field Assessment of the Environmental Engineering Study Program is the first time to do, considering that the Environmental Engineering is a study program that is only 2 years old together with the Industrial Engineering Study Program. The Dean of Engineering Faculty Ir. I Ketut Sudarsana, S.T.,Ph.D hopes that through this BAN-PT Field Assessment, the Industrial Engineering Program can get the best value, so it can become an accredited and excellent program in Indonesia.