The Acceleration Development Audience of Bangli Government

&nbsp
By Admin
Senin, 7 Juni 2021
Located in Sidang I Room, 3rd Floor Dean Building of Engineering Faculty Jimbaran, the Faculty of Engineering with Acceleration Development Team of Bangli Government held an audience on Friday, 4th June 2021. The audience has purpose to discuss a cooperation chance on planning and development in Bangli Regency, as a follow up of the MoU between Udayana University and Bangli Government.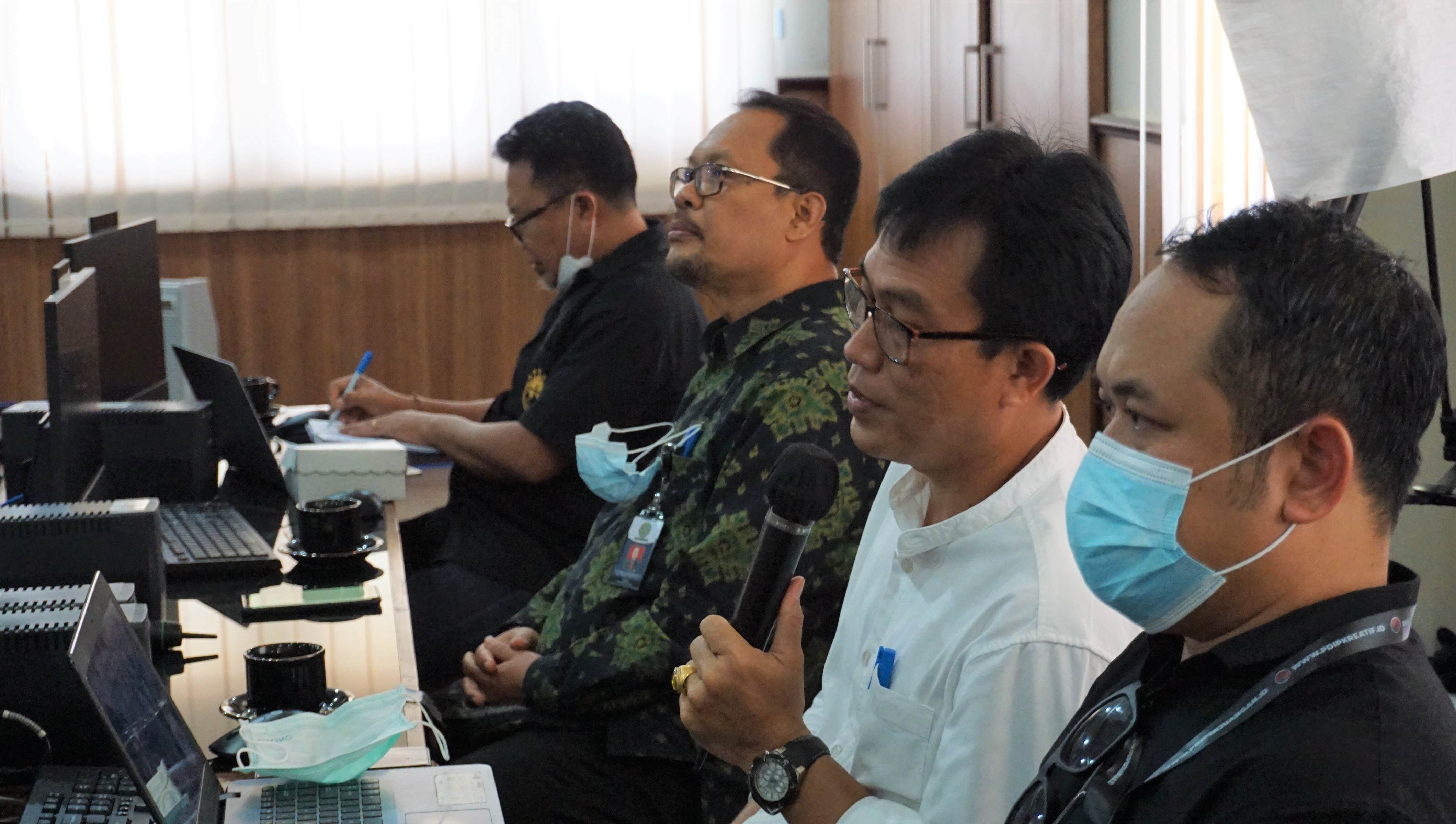 I Nyoman Udiana Mahardika said "our purpose to come here is to follow up the MoU that was signed by Bangli Regency and Udayana University. The follow up of the MoU expected that Udayana University can support us in the development process".
Head of Bangli Procurement Agency Dr. Dewa Widyana expect the Faculty of Engineering that has some experts can support in planning and monitoring the infrastructures development in Bangli. Dr. Dewa Widyana also offers some self-management types to the Faculty of Engineering. The approach is the Engineering Faculty team will be combining with Bangli team as expert, or hand over all to the Faculty of Engineering from financial proposal, personnel accuracy, processing time, etc.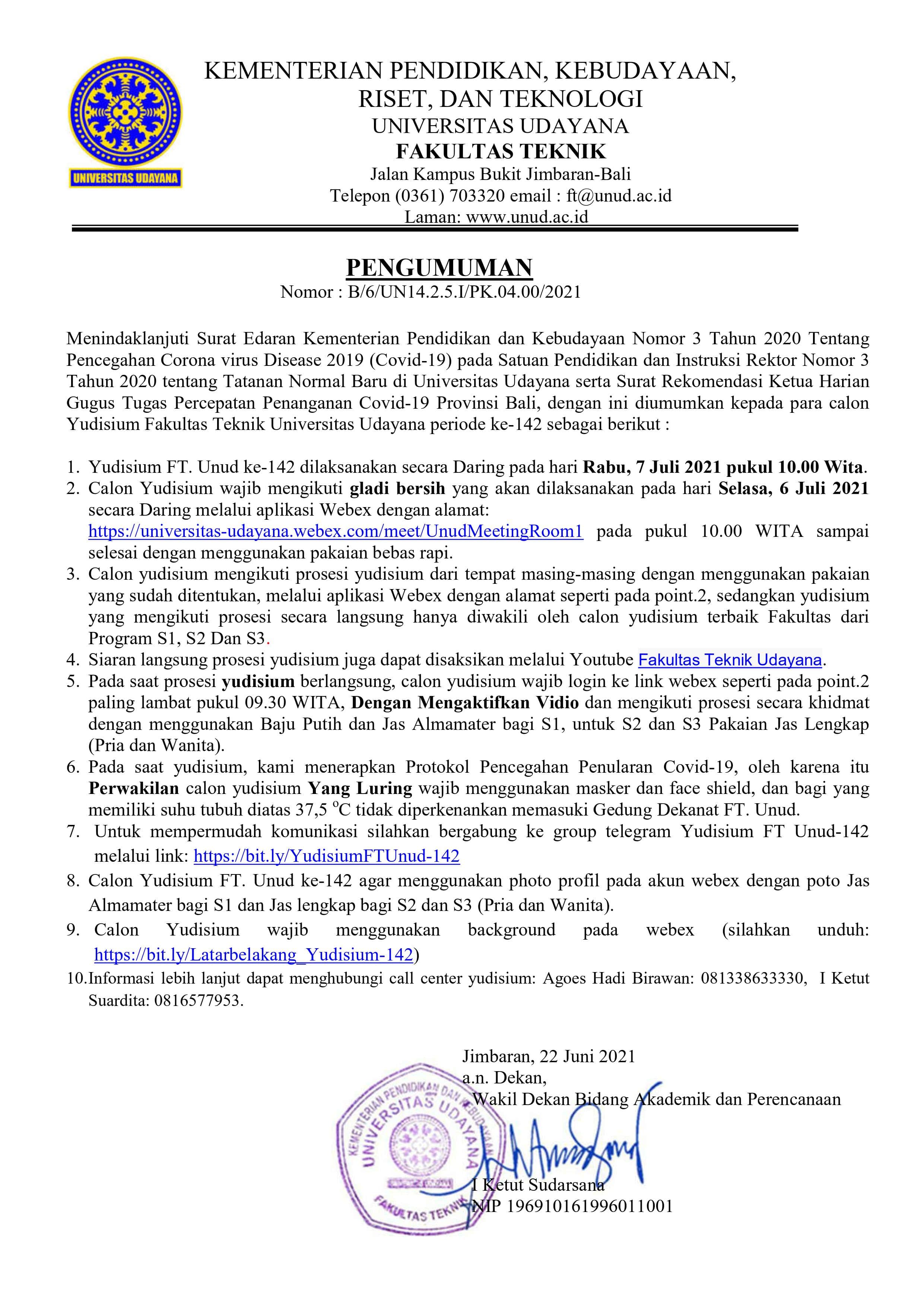 Head of Bangli Acceleration Development team explained there are three strategic project focus that will be execute, that are the development of Mudita town square that will be copying the Astina town square in Gianyar and Regional Parliament building, Singamandala traditional market project that the planning will be execute this year, and the planning of Bangli Regional General Hospital development. The three focus projects are urgent in Bangli.
The Dean of Engineering Faculty Prof. Ngakan Putu Gede Suardana said "we will support and execute the MoU that was signed. Next will create a PKS between the Engineering Faculty and Bangli Regency, so what we can support stated in the PKS". The Vice Dean of Academic and Planning Mr. I Ketut Sudarsana added "we at the Faculty of Engineering are definitely ready to back up the Bangli Government, like the Faculty of Engineering has an active role in helping to build the community".